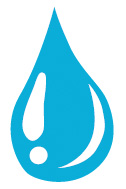 The Energy Saving Trust led the water theme for BEST, supporting the water industry's key aim to provide a skilled workforce throughout the supply chain that has the skills and competence to procure services and products and to build and maintain sustainable assets. There are some 113,000 people employed in the construction, building services, engineering and planning sector in Wales, with 7,080 people directly employed in plumbing and heating roles. Water management, its capture, retention, treatment and disposal needs to be a prime consideration for any built environment project. Better water management can lead to greater energy efficiency, reduced risks of flooding and lower costs to business and individuals.
In summary, the Analysis found that there are opportunities for training in water-related subjects from other parts of the UK to be expanded into Wales.  Employers are keen to update employee knowledge to match new products and technologies and reported a number of skills gaps in the industry including managing sustainable practices and understanding the importance and implication of green issues.
Priority areas for training include: Sustainable Urban Drainage, rainwater harvesting (both new and retrofit) and integrated catchment management.
To access the Summary Skills Needs Analysis for Water report, click here BEST Summary SNA_Water