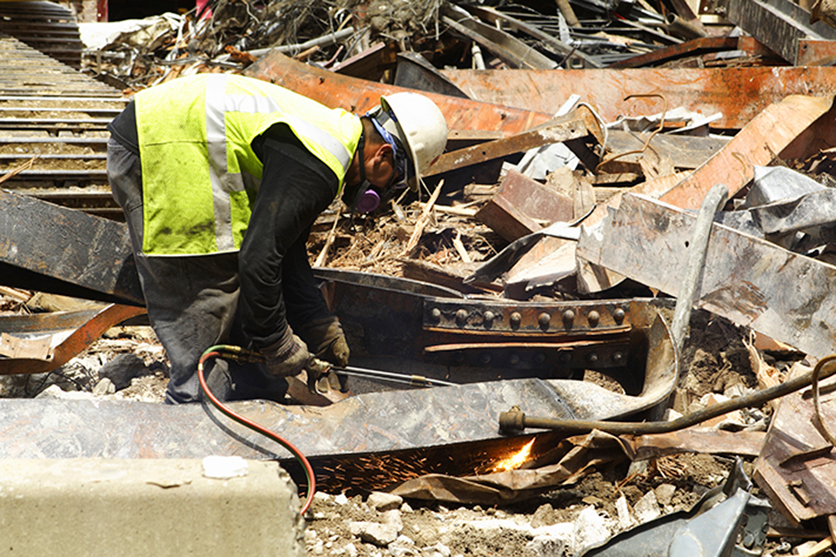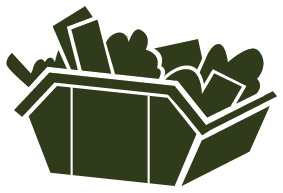 Constructing Excellence in Wales, the umbrella body for the construction industry in Wales, led the waste theme for BEST to identify and enable the future education requirements in Wales in order to achieve the Towards Zero Waste targets of 90% by 2019/20.  During 2005/06, 12.2 million tonnes of waste was generated by the construction sector in Wales, with 1.2 million tonnes disposed of to landfill. Around two thirds (66%) of the waste generated by the sector came from Civil Engineering, almost a fifth (18%) from Construction and the remainder from Demolition (12%) and General Building (4%).
Waste generated on site is typically removed in a mixed skip to be dealt with by waste management companies, and there is often little consideration given to waste reduction or reuse.  Every new building produces different types of waste at different times. Preventing potential wastes before they are generated is far more effective in reducing the ecological footprint than waiting until a project commences on site, at which stage the waste is being produced and is often unavoidable.
In summary, the Analysis found that many employers fail to understand the implication of green issues and sustainability, and are failing to keep up with legislation. Notable numbers of employers (including some large multinationals) do not provide any specific training on Waste, largely citing cost restrictions as barriers and there seems to be very little awareness that good waste management practice can contribute significantly to a company's profitability.  There are therefore a significant number of people within the built environment sector that do not have access to industry updates, training and CPD.
Priority areas for training this theme include: Site Waste Management Plans, Designing out waste and Modern Methods of Construction (MMC)
To access the Summary Skills Needs Analysis for Waste report, click here BEST Summary SNA_ Waste